Complete Interior Construction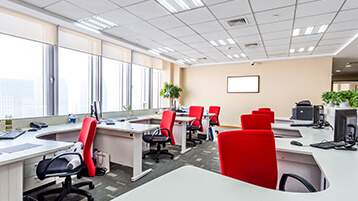 We provide complete interior construction services for corporate & industrial businesses.
We will help you create a workspace that meets your business' practical needs and embodies your professional culture. Our "start to finish" craftsmanship, professional integrity, and commitment to time and budget requirements will be evident throughout the process, from the initial design stage as we bring your ideas to life all the way to the final walkthrough.
Our Commercial Interior Construction Services Include
Drywall
Doors, windows & hardware
Mill work
Flooring
Custom-fit cabinetry
Ceilings
Site finishes
Custom shop finishing
Windows, doors & trim
U.S. Department of Defense Secure Areas