Demountable Wall Installations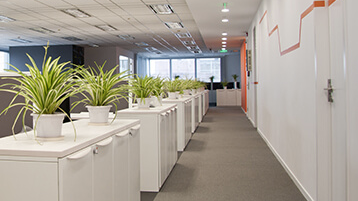 When you're finishing your space, demountable wall systems can be easily installed, removed, and relocated, so you can move them around your space or take them with you when you move to another location. This makes them a convenient option when you want to create separate spaces, but can't or don't want to renovate the space.
We'll help you create the separate spaces you need to do business, without having to frame out permanent walls.
IDG Services is an experienced demountable wall systems installer in the DFW area. Contact us today to talk about your project!
Demountable wall manufacturers we've worked with:
Herman Miller, V-Wall (Certified Installer)
Omni Wall Systems
V.M.I. (Virginia Metal)
Gold Bond, Gb-350
Hausermann
And more